So yeah. It's been ten days already, and here I am, back in Grenoble again. The weather was quite nice in London, getting warmer everyday. It is snowing here.


The past ten days have been awesome, really awesome.

Feb 25
Meeting up with a few friends in Camden, then partying at ~celebrity's house! That random party was awesome. I got to meet my dear bitch: ~intoxik8 and also ~erainey and ~moshmello. ~Skeet and ~FrostyMonkee were there as well.


Here are some random shots: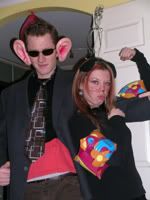 ~celebrity and ~FrostyMonkee before getting properly drunk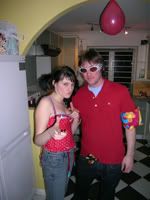 ~intoxik8 and myself already drunk >_<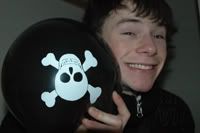 ~erainey with a fantastic pirate balloon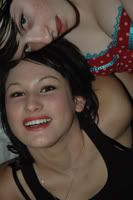 Nat and myself being kinky


Random people enjoying getting drunk together!



Mar 1
Going up to Birmingham, meeting with ~nuozek. We took photos in a studio, first time for me.

Woo, that was exciting.

Mar 2
Meeting up with ~herfunnylove. Going to Hamley's... Omg, that chick is crazy. Just as I am! (:heart you Jade!

)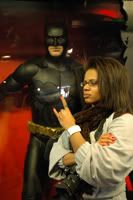 Jade and her good mate Batman.

Mar 3
Going to GAY Bar with ~Skeet, ~celebrity and ~JamesBardolph. That was great! We met that (gay?) guy called Joe who loves french and canadian people. And apparently, ~celebrity and I, when together, "are like the best thing ever".


Then meeting up with ~joshwah, and =pete-aeiko. Had a couple of drinks. It was nice to meet you Pete.



Mar 4
Meeting up with ~joshwah again, and ~erainey, lost ~joshwah on our way to Starbucks. Got drunk just before with one big glass of white wine because I hadn't eaten anything all day.
Errol and I finally ended up going to Starbucks, had tea, and talked about photography. I have to say, that was one of the nicest photography conversation I've had in a while.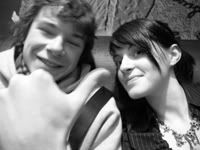 No we weren't drunk anymore.


So yeah, I have come to the conclusion there are some bad things about deviantART... But at the same time, the way you just get to hang out with all those people from DA is just really funny. I have made so many great friends this way, it's just really... weird at the same time. I guess it might be because you share the same interests and it's just easier to get on well with people... I don't know actually.



I also did a photoshoot yesterday for a band called Redstar. Becky (who's the singer, and also plays the keyboard) got in touch with me, and brought Harriet and Claire along (who also play the keyboard).
I met up with the three girls, as they wanted to do a photoshoot with the girls only. Fortunately, they had dressed really colourfully and they weren't scared to get into their little tops in the middle of China Town (it was really FREEZING) to get some nice shots. They are really amazing models, and I was quite amazed to see how naturally they can pose. Oo We went to take shots in China Town and then into this cool pb in Soho called "Pitcher and Piano", the light wasn't amazing, but we still got some cool shots.


I will post some of the photos on deviantART later. Here are some of the shots taken yesterday: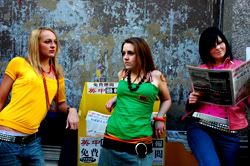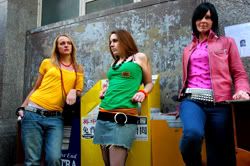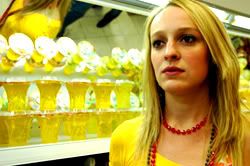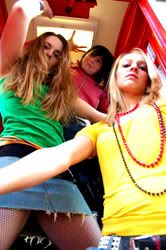 Please visit their websites here:
Redstar
Redstar @ artistnow