Hey all!
Finally my UNI project is finished, it took me soooo long but it was well worth it!

As you know I'm studying communication, what we basically had to do was: organising an event and do/manage all the communication around that event.
What did we do? A collective exhibition. Involving some of the best artists from DA.

~
bittertaste
, ~
erainey
, `
gnato
, ~
kil1k
, ~
kinderschokolade
~
nuozek
, `
x-horizon
were the photographers we chose to exhibit and after discussing and organising the project for a few months, the opening day finally arrived. March 29.

We had everything ready, the flyers, the posters, invitations to the opening day...
This is the place where the exhibition takes place: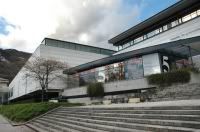 And inside, with the exhibition: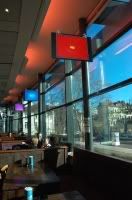 We got more people coming than what we actually expected but it was all good: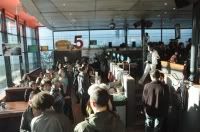 ~
kil1k
came up to Grenoble for a few days and helped us a lot with getting everything sorted out, he designed the invitations/flyers/posters, helped us installing the exhibition, took photos of the opening night...

The teachers were so happy and kept on complimenting us so I guess we'll get quite a good mark.

Maybe that's because they got drunk on free beer though.

Anyway the exhibition is now up for three weeks and I'm really grateful to those 7 deviants that let us use their works for the exhibition and for trusting me enough to send me the high-res files of their deviations lol. Thank you guys.